Magnificent men in flying machine
Sun.22nd April 2018, Village Cricket League – Division 1
Dorking 1st XI .v. Effingham 1st XI
Effingham's Sunday VCL team got off to a flying start to the 2018 season with a crushing 10 wicket victory away to Dorking.
Having been promoted last season, there couldn't have been a much more picturesque setting for Effingham to begin their fixtures than at Westhumble Playing fields, with wonderful, uninterrupted views of Box Hill.
Dorking made a slow, but steady start, with only 17 on the board after 6 overs, although the opening stand run-rate increased a little until the first wicket fell at 69 in the 17th over. Stan Jones took the next wicket when removing the second opening bat and this was quickly followed by the third wicket falling at 71. A stand of 40 helped to build some confidence for the home side, but a couple of run-outs soon put Effingham back on top. Only 8 more runs had been added when Dorking declared at 139-8 after 41.5 overs.  Bowling credits go to wicket takers, Chris Fewson (2), Simon Fuller (2), Stan Jones and Tom Haylings.
Effingham set about overhauling their target with a fairly brisk start, reaching 31 without loss in the opening 6 overs. After twice as many overs, the score had doubled with both openers still at the crease. Harrison Green and Adam Iqbal were playing with the confidence you would not expect in their first fixture of the season and if the outfield had had a closer haircut, the number of boundaries would have increased considerably. However, runs kept flowing, making it difficult for the Dorking bowlers to find a breakthrough and in the 25th over, Effingham completed a very convincing 10 wicket victory. Harrison Green finished with 92 not out and Adam Iqbal an equally valuable unbeaten 22.
Ray Pritchard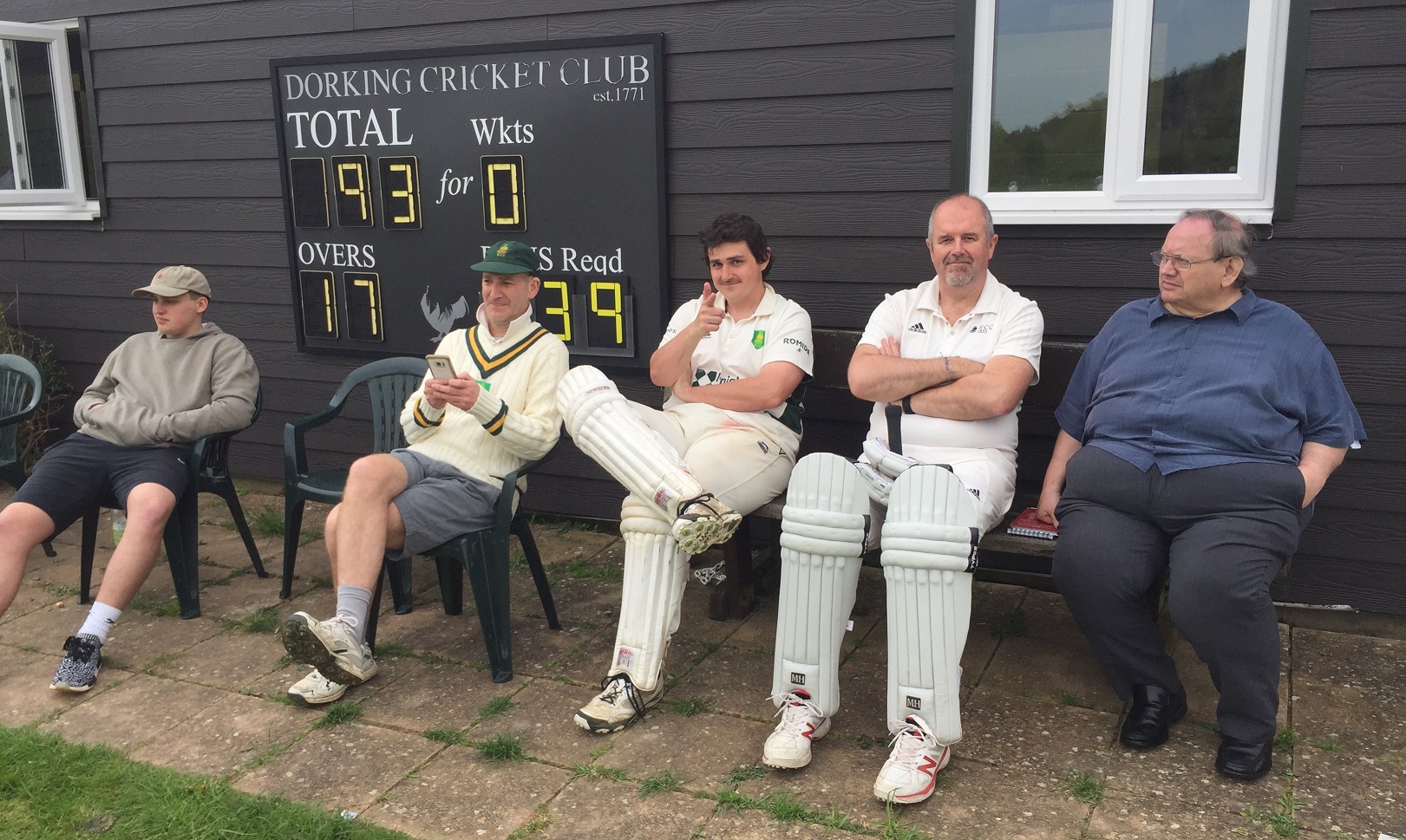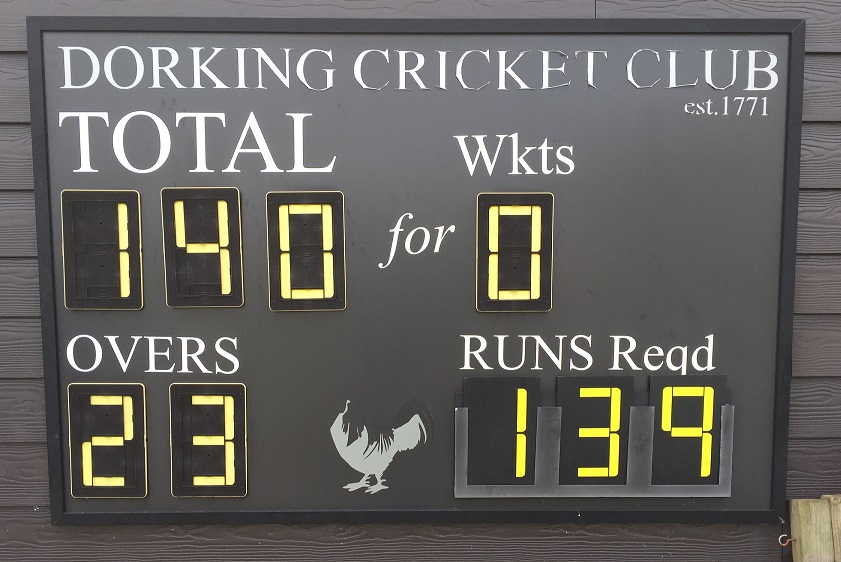 Comments are closed