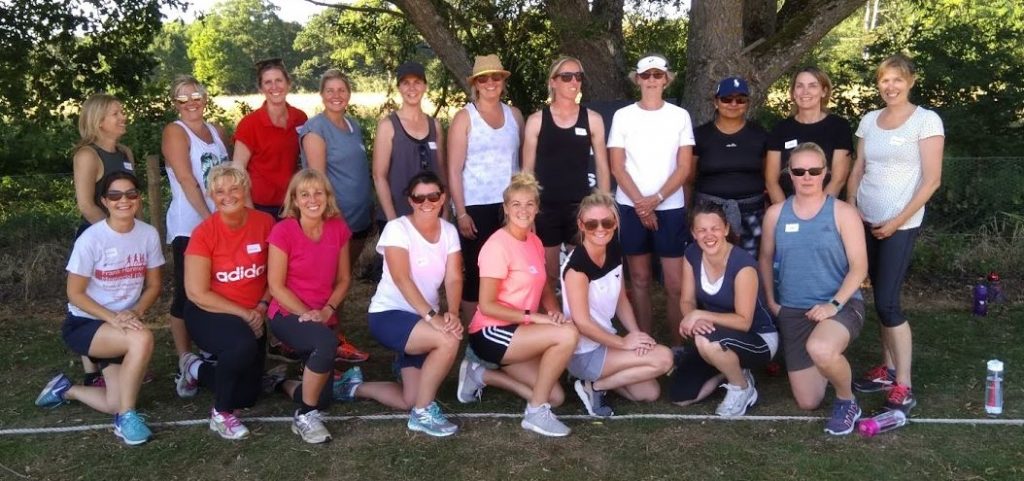 Welcome to Effingham Cricket Club! 
To enquire about our women's team, please email info@effinghamcc.co.uk
---
2020 Season Report
Despite a delayed start to the season due to the COVID-19 lockdown, Effingham's women's side resumed practice in mid-June 2020 and continued through on Wednesday nights until the end of August.
A big welcome to new players Georgie and Ellie Dodson, Lorna Ryan, Anna Smith and Anu Ginimav who joined us in 2020.
We arranged three home matches against teams in our newly formed Friendly League – Westcott, Newdigate and Capel. Only one match actually went ahead due to bad weather which was very frustrating with such a generally dry and warm summer!
We did manage to play Capel on the 5th August and with a squad of 10 for pairs cricket had a very enjoyable game and a win by 24 runs. No mistaking the team in their brand new team tops!
A big thanks to Paul, Chris and Lionel who came down every week to give us training and support our match with scoring and umpiring – we couldn't do this without you!
We are looking forward to the 2021 season with regular training on Wednesday nights and friendly matches against local clubs.
Pat Fewson
Captain, Effingham Women's XI
---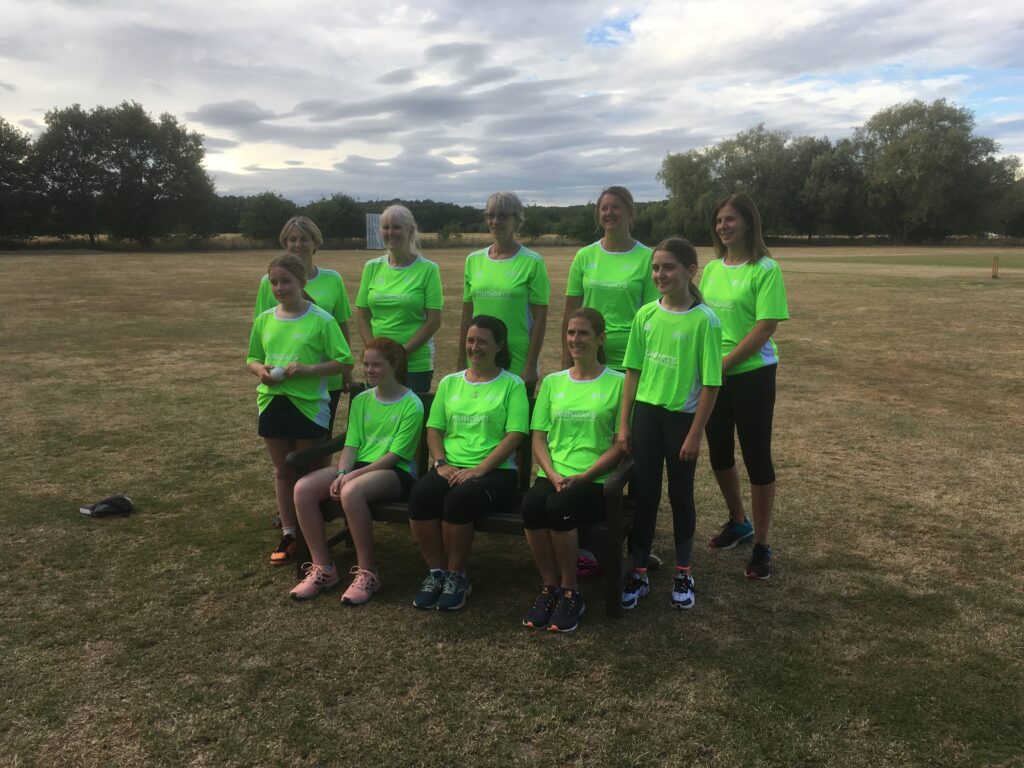 ---
Match Report – Our first ever women's game – Effingham vs Westcott
On a sweltering Thursday evening Effingham's played their first ever cricket match.  It was a home game and the opposition were Westcott playing their 6th match since formation in 2016. Despite being the hottest day of the year, Effingham arrived early to "warm up" in the nets with the 20 over "Pairs"  match starting promptly at 6.30 p.m.
As Westcott only had 8 players to Effingham's 13, Charlotte and Pat K nobly offered to play for the opposition. Westcott went into bat first and made 111 runs, 2 x 5 runs having been deducted for their loss of 2 wickets. After a swift break, Effingham commenced the run chase. With deft batting, including 12 boundaries and some quick singles, Effingham came in with a net winning score of 147 runs following the loss of only 1 wicket.  The players displayed great team work and enthusiasm and thoroughly deserved the win. The bowling action of Katherine Risby, the youngest Effingham player, showed great promise.
Westcott provided an equally enthusiastic and friendly first opponents and, following the game, were quick to offer a return match at their ground.
A few glasses of celebratory Prosecco on the veranda rounded off a very enjoyable evening for all.
---