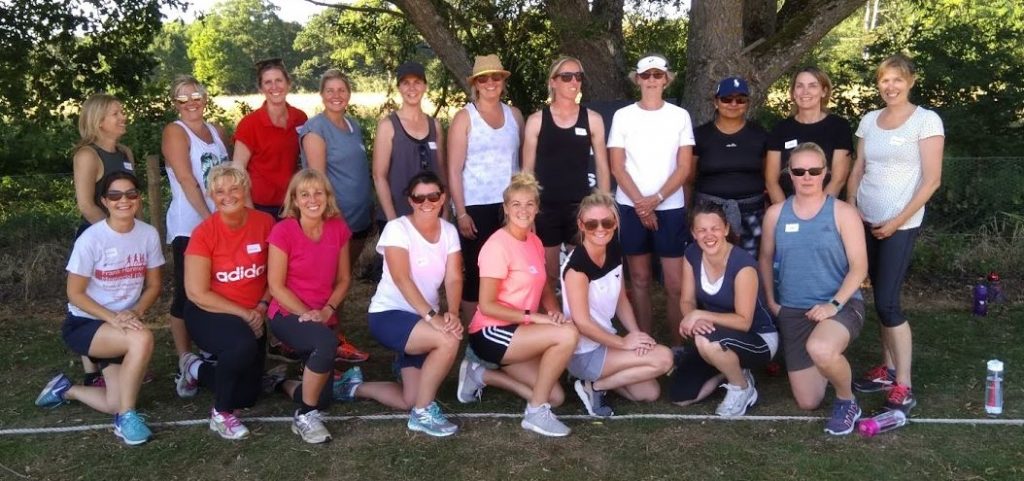 Welcome to Effingham Cricket Club! 
To enquire about our womens team, please email info@effinghamcc.co.uk
Match Report – Our first ever womens game – Effingham vs Westcott
On a sweltering Thursday evening Effingham's played their first ever cricket match.  It was a home game and the opposition were Westcott playing their 6th match since formation in 2016. Despite being the hottest day of the year, Effingham arrived early to "warm up" in the nets with the 20 over "Pairs"  match starting promptly at 6.30 p.m.
As Westcott only had 8 players to Effingham's 13, Charlotte and Pat K nobly offered to play for the opposition. Westcott went into bat first and made 111 runs, 2 x 5 runs having been deducted for their loss of 2 wickets. After a swift break, Effingham commenced the run chase. With deft batting, including 12 boundaries and some quick singles, Effingham came in with a net winning score of 147 runs following the loss of only 1 wicket.  The players displayed great team work and enthusiasm and thoroughly deserved the win. The bowling action of Katherine Risby, the youngest Effingham player, showed great promise.
Westcott provided an equally enthusiastic and friendly first opponents and, following the game, were quick to offer a return match at their ground.
A few glasses of celebratory Prosecco on the veranda rounded off a very enjoyable evening for all.