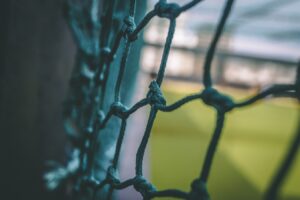 Effingham Cricket Club COVID-19 Netting Policy
Published: 24th May 2021
This Netting Policy applies to all use of the net practice facilities at the Calburn Cricket Field (Effingham Cricket Ground), except for official senior (most often held on Thursday evenings in the 2021 season) and junior training sessions (most often held on Friday evening in the 2021 season).
Effingham Cricket Club thanks all of its members for continuing to help our cricket club by respecting this Netting Policy.
 Before you turn up
You must book a time slot for you/your group. This can be done on the Club's WhatsApp group or by calling Paul Stroud at +44 7722 838566. Available time slots can be viewed at the following link:
https://docs.google.com/spreadsheets/d/1hf1RCIY9ZX0qGsHi2EdZvbE0xzGl6wcPe0cPq3JVDCo/edit?usp=sharing
Nets cannot be used without a pre-approved booking. Bookings are completely free, only open to 2021 members and are made on a first come, first served basis. In the event of a dispute, Paul Stroud will have the final say.
If you are symptomatic, living in a household with a possible COVID-19 infection or if they are classified as extremely vulnerable on health grounds, you cannot use the nets. You should remain at home and follow Government guidance.
When travelling to and from the nets, the Club encourages you/your group to travel together, where possible, and avoid public transport.
When you turn up
Try not to arrive too early, aim to arrive at the start of your slot to help with social distancing.
You must only use the nets on your own or in groups of no more than ten (10) people, while keeping no less than one metre apart at all times.
Groups of up to thirty (30) people may train on club premises at the same time provided they are kept separate, and social distancing and strict hygiene measures are observed. However, only one of these groups may use the nets at any one time.
You must only use the nets if you are a member of Effingham Cricket Club during the 2021 season. If you are under 18 years old on the day that you intend to use the nets, you must be accompanied by a person who is 18 years or older. If this cannot be done without breaking the previous rule, you cannot use the nets.
In any case, social distancing of at least one metre must be maintained at all times.
For the avoidance of doubt, the Club will not provide any equipment beyond the nets themselves. Please bring your own kit and stumps, and remove all equipment when you leave. Bring your own filled drinking bottles.
Avoid touching as much as possible whilst on club premises.
No spitting.
No saliva or sweat should come into contact with the ball at any time.
Do not overstay your allocated time slot and, if you choose to socialise at the end of your allocated time slot, please maintain at least one metre between you and other people at all times.
After you leave and generally…
When your session finishes, please remove all personal property (including all kit) from the nets.
Wash hands at home before and after using the outdoor facilities. Bring your own hand sanitiser where possible. If this isn't possible wash your hands with soap and water for at least 20 seconds before and after visiting the Club.
Please report any infection of your household to the Club following use of the facility to allow effective contact tracing and to limit the spread of the virus.
As always, the health and safety of participants is paramount – please ensure those using the nets minimise the risk of injury (wear helmets, pads etc). As well as response times being delayed this is vital to avoid any additional stress on the NHS.