President's Day 2019 – In Honour of Ray Pritchard
With the recent and tragic loss of our much loved President, Ray Pritchard, the annual President's Day game still went ahead at Effingham Cricket Club. The tribute match would be played as a 40-over a-side with an "Overs" side playing against some of the best young talent at the club in an "Unders" XI.
The experienced "Overs" XI won the toss and inserted the youth side into bat. A steady and solid opening partnership came to a close with two quick wickets. Ed Cooper and Joe Roberts then came to the crease and took the "Unders" to an exceptionally strong position with 51 and 50 respectively. Both showed power, timing and touch to take the Unders past 120. Whilst the "Overs" showed good fight with some strong bowling performances in the middle overs from Tom Cobb, it wasn't until Anthony Brown returned for his second spell that the innings turned. With figures of 4-17, which included an incredible hat-trick, the youth side was undone by a combination of terrific skill and experience. However, it was the turn of Brown Junior, Dom, to change the game once again. Scoring a quick-fire 33, including a number of expansive and eye-catching boundaries. The Unders XI finished with a very strong score of 199, setting the Overs XI a daunting total.
Sam Cobb and Ollie Tebbitts opened the bowling for the youth side and immediately looked a threat, Ollie in particular who bowled with good pace and accuracy. With a combination of good bowling and athletic fielding, the Unders soon found they had limited the Overs to a tough start of 38-3 and looked well in control of the game. However, when Chris Fewson, a leading performer for the Effingham Saturday 1XI came to the crease, momentum shifted. Despite all the youth bowlers admirably sticking to their lines and their lengths, Fewson always looked comfortable as he manipulated the ball with both fine touch and brutal power, clearing the rope on a number of occasions. Aided by Adam Burlison, Fewson took the Overs side to within touching distance of the win as he passed 100. Although the required run rate was climbing nearing the end of the innings as the Unders bowled stuck to their task, Fewson's ball-striking proved too strong on the day, taking the Overs to a 5 wicket win in the penultimate over of the day, finishing unbeaten on 120.
A game with such talent played in an exceptional spirit was testament and a fitting tribute to the late Ray Pritchard; who was instrumental in the creation of the colts section at Effingham. A game with such an abundance of exciting youth talent is one which Ray would have thoroughly enjoyed, and is something which will continue at Effingham CC into the future in Ray's honour.
By Cameron Walters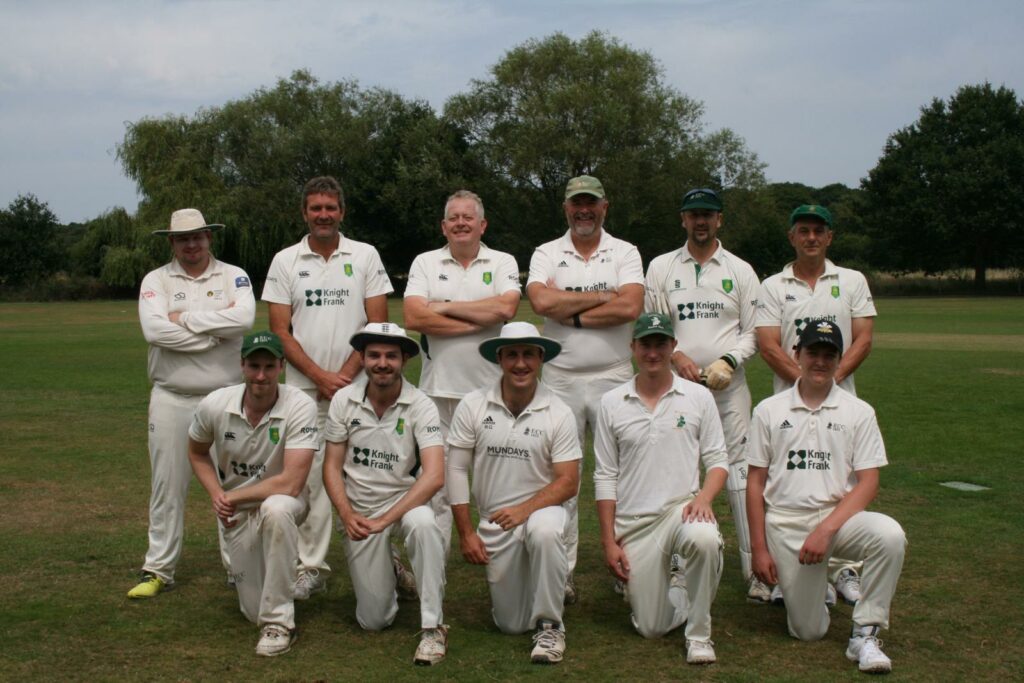 "Overs" XI
Comments are closed