2018 Player of the year nominations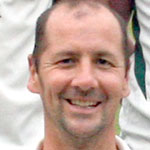 Below are the nominations for senior player of the year awards 2018.
Many congratulations to those players who have been shortlisted.
The winners will be announced at the end of season awards on Saturday 8th September.
Here are the shortlisted nominees:
1XI POTY
Anthony BROWN
Dominic BROWN
Edward COOPER
Chris FEWSON
Rob GIBBONS
2XI POTY
Josh FARRELL
Asim IQBAL
Joseph ROBERTS
Mal RUSSELL
Ollie TEBBITTS
Sunday POTY
Edward COOPER
Josh FARRELL
Simon FULLER
Adam IQBAL
Joseph ROBERTS
Young POTY
Jordan BOND
Dominic BROWN
Alex COOPER
Harrison GREEN
Adam IQBAL
Harry MEAD
Joseph ROBERTS
Joel STROUD
Ollie TEBBITTS
How to Vote
You will be emailed with the nominees season statistics depending on the team or teams you played in. There will be a minimum number of games you will needed to have played in to vote.
You will be asked to nominate your top 3 players and scoring is as follows:
1st = 5pts
2nd = 3pts
3rd = 1pt
Winners to be announced at awards night
Comments are closed