2017 Player of the year nominations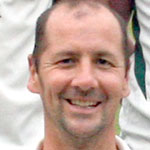 Below are the nominations (and statistical justifications) for senior player of the year awards 2017.
Many congratulations to those players who have been shortlisted.
The winners will be announced at the end of season awards on Saturday 16th September.
NB: The players vote for the 1XI, 2XI and Sunday POTY. The three senior captains vote for the Young POTY.
1st XI – Player of the year
| | | | | | |
| --- | --- | --- | --- | --- | --- |
| | Adam Burlison | Edward Cooper | Chris Fewson | Charlie Forbes | Josh White |
| Matches  | 13 | 14 | 16 | 11 | 14 |
| Batting | | | | | |
| Runs | | 256 | 292 | | 169 |
| Average | | 19.69 | 19.47 | | 24.14 |
| High Score | | 88 | 79 | | 38 |
| 50s / 100s | | 2 x 50s | 1 x 50 | | |
| Bowling | | | | | |
| Wickets | 17 | | 13 | 21 | 25 |
| Average | 17.94 | | 15.38 | 13.52 | 15.08 |
| Best Figures | 4 / 34 | | 3 / 22 | 5 / 41 | 4 / 17 |
| 5 wkt hauls | | | |  1 | |
| Fielding | | | | | |
| Catches | 8 | 4 | 5 | 2 | 6 |
| Run outs | | 1 | 2 | | |
| | | | | | |
---
2nd XI – Player of the year
| | | | | | |
| --- | --- | --- | --- | --- | --- |
| | Harry Mead | Adam Iqbal | Nick Bond | Asim Iqbal | Alex Cooper |
| Matches  | 8 | 10 | 3 | 13 | 9 |
| Batting | | | | | |
| Runs | 165 | 308 | | 301 | |
| Average | 23.57 | 34.22 | | 27.36 | |
| High Score | 54 | 64 | | 64 | |
| 50s / 100s | 1 x 50 | 3 x 50s | | 1 x 50 | |
| Bowling | | | | | |
| Wickets | 7 | 10 | 15 | 25 | 14 |
| Average | 7.0 | 17.70 | 6.53 | 11.68 | 12.86 |
| Best Figures | 5 / 17 | 4 / 27 | 7 / 38 | 4 / 10 | 5 / 4 |
| 5 wkt hauls | | | 2 | | |
| Fielding | | | | | |
| Catches | | | | | |
| Run outs | | | | | |
| | | | | | |
---
Sunday XI – Player of the year
| | | | | | |
| --- | --- | --- | --- | --- | --- |
| | Simon Fuller | Joseph Roberts | Edward Cooper | Chris Fewson | Harrison Green |
| Matches  | 13 | 13 | 11 | 7 | 9 |
| Batting | | | | | |
| Runs | | 303 | 374 | 589 | 308 |
| Average | | 37.87 | 46.75 | 294.5 | 77.0 |
| High Score | | 87* | 80 | 130* | 100* |
| 50s / 100s | | 3 x 50s | 5 x 50s | 2 x 50s / 3 x 100s | 2 x 50s / 1 x 100 |
| Bowling | | | | | |
| Wickets | 13 | 12 | | | 11 |
| Average | 23.4 | 23.42 | | | 11.63 |
| Best Figures | 3 / 25 | 4 / 46 | | | 4 / 33 |
| 5 wkt hauls | | | | | |
| Fielding | | | | | |
| Catches | | | 8 | 5 | 7 |
| Run outs | | |  1 | 1 | |
| | | | | | |
---
Young Player of the year
| | | | | | |
| --- | --- | --- | --- | --- | --- |
| | Alex Cooper | Harrison Green | Adam Iqbal | Harry Mead | Joseph Roberts |
| Matches  | 12 | 19 | 23 | 10 | 28 |
| Batting | | | | | |
| Runs | | 531 | 544 | 211 | 344 |
| Average | | 37.93 | 27.20 | 26.38 | 26.46 |
| High Score | | 100* | 64 | 54 | 87* |
| 50s / 100s | | 3 x 50s / 1 x 100 | 3 x 50s | 1 x 50 | 3 x 50s |
| Bowling | | | | | |
| Wickets | 20 | 12 | 13 | 7 | 29 |
| Average | 10.85 | 18.92 | 17.23 | 13.57 | 23.07 |
| Best Figures | 5 / 4 | 4 / 33 | 4 / 27 | 5 / 17 | 4 / 44 |
| 5 wkt hauls | | | | | |
| Fielding | | | | | |
| Catches | | 7 | 6 | 3 | 6 |
| Run outs | | | | 3 stumpings | 1 |
| | | | | | |
Comments are closed