Nets Refurbishment Completed
Only a couple of weeks until the new season and some good news about the outdoor nets at the ECG – They are now fit for purpose!
Over the Easter period we contracted Notts Sports to refurbished our very tired and sorry looking nets for the start of the new season. The project was to lift the batting and bowling strips, and level the surface below, clean and turn the strips and replace the net with a heavy duty net with a skirt, and to mark the creases for the senior and junior members.
On the first day of the works, as is the norm for the ECG, the ground was unsurprisingly waterlogged.  The contractors however were not put off, they have a tractor with turf tyres that can deal with waterlogged ground quite easily. The tractor got stuck in the mud!
Not a great start to the day, but the lads soldiered on and were soon lifting the matting to repair and level the ground below. Those that have used the nets last year will remember how they had become uneven and quite dangerous.  This is repaired by filling in the gaps with stone, levelling and tamping (to force or pack down firmly by repeated blows – Collins English dictionary).
The usual amount of stone for a project of this nature is half a tonne – the nets at ECG required four times that amount, the water in the ground and tree root activity being to blame. To their credit, the team broke the back of the work on the first day, and spent the second day scraping moss from the surface and fitting the new netting over the frame.
The new nets now need to be left until the start of May, when they will be ready for action. The club would like to express huge thanks to Lionel Fewson for supervising the works and looking after the contractors on site.
Dave Roberts
Vice Chairman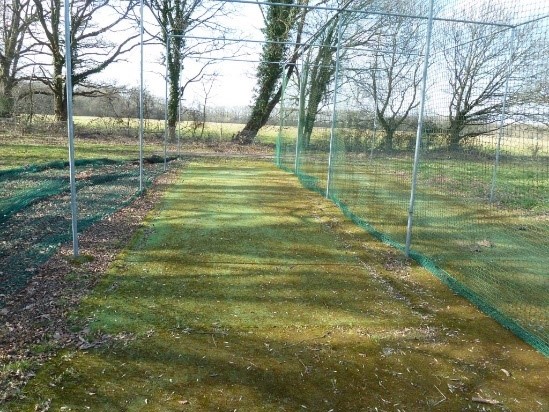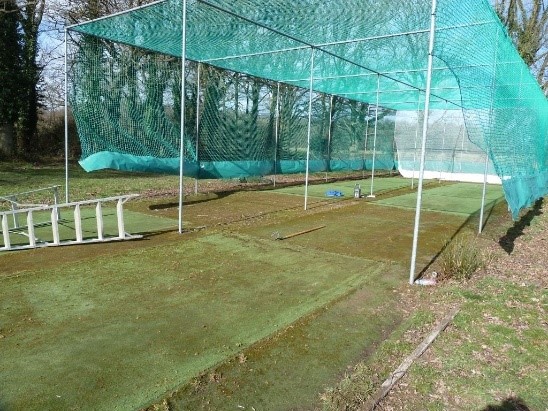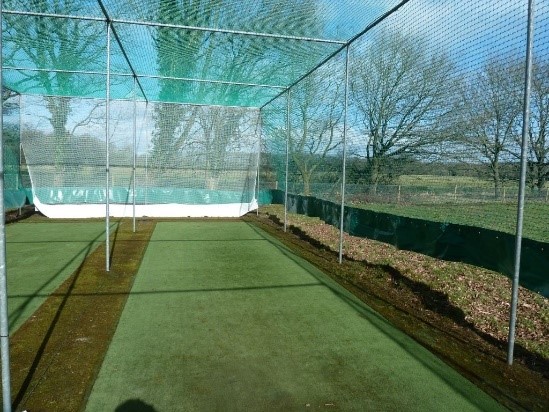 Comments are closed